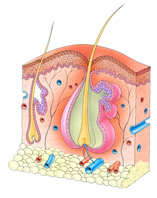 Hair Replacement.
It is now achievable to restore lost hair without surgery with results that you have hair that feels and looks like your own hair was, undetectable, designed specifically for you. Restore your confidence and pride replace your lost hair now...
I have a vast knowledge in hair replacement for both men and women suffering all types of hair loss, and I am proud that I was the first person in the UK to be trained in the USA in non surgical hair grafts. Whatever type of hair loss you are experiencing I have a solution.
I am familiar with all types of attachments and welcome clients who need any re-adjustments or servicing.

For a free private consultation...please call me now on 0121 351 2623 or book a consultation online.