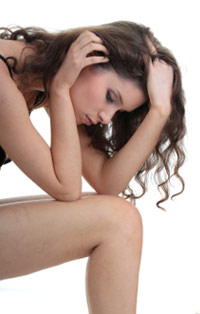 What is Trichology?
Trichology is the branch of medicine that deals with the health of the hair and scalp. A recognised Trichologist is approved by the Institute of trichology and abides by their standards and ethics.
I am Emma Smith MIT practicing Trichologist and I am able to diagnose Scalp and Hair/Hair loss problems.
Hair loss for most people is very stressful and affects every day life and confidence. Many hair centres/clinics treat hair loss and while their products may not do any harm, without a specific diagnosis they may not be helping the type of hair loss a person is suffering from. It is crucial to find out why hair loss is occurring and what treatment is available.
Miracle cures are not available but what is available is help from a qualified and recognised trichology professional like myself. A correct diagnosis is the first step in helping and understanding your hair/scalp problem.Throughout my professional career I have found many clients who have been prescribed treatments but they have no idea what condition they have or why it's occurring, sadly to say neither does the person who prescribed the treatment. It is vital that you seek the advice of a recognised trichologist and check the credentials on the Institute of trichologists website, this will save you being disappointed and also save lots of money.
During a consultation with me I will discuss all aspects of your condition and tell you if any treatment is available for your specific problem.
Remember if you are suffering from any type of hair loss / scalp condition get a diagnosis at the earliest opportunity - it is a fact the earlier treatment begins the quicker you are likely to see results
It is vital that you contact a specialist like myself as soon as possible and get the best course of action.
For appointments please call 0121 351 2623 or book a consultation online today.